I try and cut my hair as little as possible. I have no discernable style, other than using gel when it's short.
When deciding where to get my hair cut I don't look at reputation, or previous good experiences. I look for, price, opening times, and distance.
This has lead me to discover a curiosity within North Kent. It may well be that this exists outside of North Kent, but you write about your own experience. I call it the "
Dartford
" cut, although in fairness I've experienced the same thing in Gravesend, and various other little towns.
Essentially it involves walking into any low price barbers, requesting a cut, and leaving with the same haircut as everyone else. There is no difference. Everyone gets the same cut, at the same cost.
You can request anything, absolutely anything, and you'll receive a shave around the sides and back of your head and a trim on top. There's a savage blend process between the sides and top of the head and you end up leaving with a haircut much akin to a GI.
Generally you can mask most of these hair based crimes with gel, or in the case of most Dartfordians a jaunty angled Nike cap.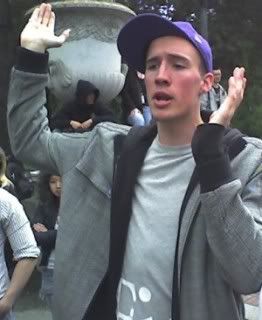 How do you know if you're about to have, or have a received a "Dartford" cut? Look out for these tell tale signs-
Identikit, black and white, example photos-
They are the same photos in every barbers. Natty looking chaps in cable knit with the latest 'dos. It's a testament to male hair care that these photos haven't been updated since the 80's.
Price-
Have you got change out of tenner? I'm not talking coppers, I'm talking nuggets. If so you've got a "Dartford".
Ethnicity-
Maybe it's just something about Dartford, or maybe I'm treading on thin ice, but if you've walked into your chosen barbers and there isn't someone of Greek, Cypriot, or Turkish descent brandishing clippers you're in the wrong place (or right place depending on your view point).
Multi-taking-
You go into the barbers. You recognise the face about to clip your hair, but you can't quite place it. As you leave, you notice the property next door. Bingo. The guy that just cut your hair also dished out meat and chips the night before when you were pissed. Again, not wanting to go down a stereotyping route, but if there isn't a kebab shop next door, you're in a fancy salon (sort of).
So there you go. Enjoy the savagery of the Dartford cut. It'll be fine in a week once it's grown out a bit.
Want to write for this blog? You can do so
here.